Sales agent or interim nl/be
Our approach is actually very simple. You are provided with a full-fledged, experienced, and intrinsically motivated sales manager taking care of all commercial tasks in the Dutch and Belgian market. First, we establish the targets, responsibilities, communication routes, and number of hours together. Then, we neatly draft a detailed agreement. Once everything has been set up, and we are aware of each other's expectations, we set to work on your behalf. Examples of tasks we can perform are the creation of a commercial strategic plan, budget management, acquisitions, existing client management and progress reports. Our sales solutions can be used structurally, as a sales agent, or as an interim solution.
Investment
An investment in a quality sales force is an investment that will earn itself back. An extensive network, knowledge of the market, a good deal of experience and a proven track record are qualities that are not just there for the taking. With us they are. 
With just one phone call or email you save yourself the search for a (temporary) sales professional. Our hourly rate is 85 Euros, with a minimum of 4 hours per week. And that's it. This rate takes care of everything, with the exception of a few pre-determined expenses.
Sales international
The organic market is still only a few percent of the total food supply, in other words, a niche. Growth and livelihood are then often difficult matters when the ceiling of the internal market is quickly being hit. Searching for new sales channels within the internal market is always recommended, but efforts to push sales outside the country's borders will greatly increase expansion opportunities. People often speak in terms of "internal market" and "export market," which almost automatically prioritizes the internal market since that is closest to your knowledge and experience. We believe that, especially within Europe, there are no borders, only differences in language, culture and identity. But (organic) food is something everyone consumes. So see the European market as one big internal market! This shifts priorities and removes barriers to growth. Changing such a sales strategy is quite a process where the dot on the horizon may be hard to see. 
The process can also be divided into small steps, with each step being a goal in itself. Together we determine these goals, ambitions and the steps to be taken and incorporate them into a plan. Next, we can execute this plan, or guide and adjust the plan when needed.
Investment
Taking steps to internationalize your internal market takes time. A lack of time is a lack of focus. With Bio Brandcare as your export strategist, you invest in dedication (read focus), but also in knowledge and access to an extensive international network.
Together we determine how a partnership will look like, how many hours will be spent and how much time the whole process needs. Our hourly rate is 85 euros, with a minimum spend of 4 hours per week. And that's it. This rate includes everything except for a few predetermined expenses.
Assignment: sales agent, Dutch and Belgian market 
Category: organic and vegan chocolate
Brands: Vivani, Börnsted, iChoc, Lacoa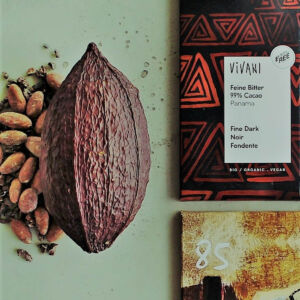 Assignment: sales interim, Belgian market 
Category: organic herbal and spice tea
Brand: Yogi Tea